After Saro had an affair with the king's wife, angry villagers poured out anger and reacted by beating Saro to death, at his demise his body lying down helplessly, the zealous traveller encounters a mystical bird with the power to give him another chance. Anikulapo the movie
Anikulapo, which literally means 'he who has death in his pouch' was produced by the popular filmmaker, actor, and director Kunle Afolayan. This movie has become the most watched movie on Netflix worldwide in its category. Starring top actors, it was released on September 30, 2022.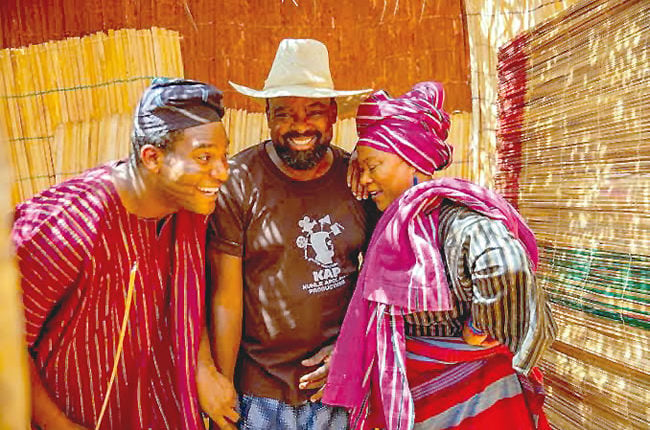 Facts about Anikulapo
It was produced and shot by Jonathan Kovel, a foreign cinematographer.
Anikulapo is a Yoruba word derived from the combination of two words ' "Death" and "Pouch/Purse"
 The movie was inspired by an Ifa corpus.
It was shot on 40 acres in a village in Igbojaye, Kumo, Oyo State.
The 40 acres land is known as KAP Film village and Resort run by Kunle Afolayan.
All infrastructures and buildings used on the location were all built from the scratch to suit the production.
It was shot in collaboration with Netflix.
Eyiyemi Afolayan, Kunle Afolayan's daughter was featured in this movie as her debut movie.
It is ranked No 1 on Netflix with 8, 730,000 views in less than a week.
Hakeem Kae-kazim, one of the cast who played the role of Oba Aderoju is a British- Nigerian actor.