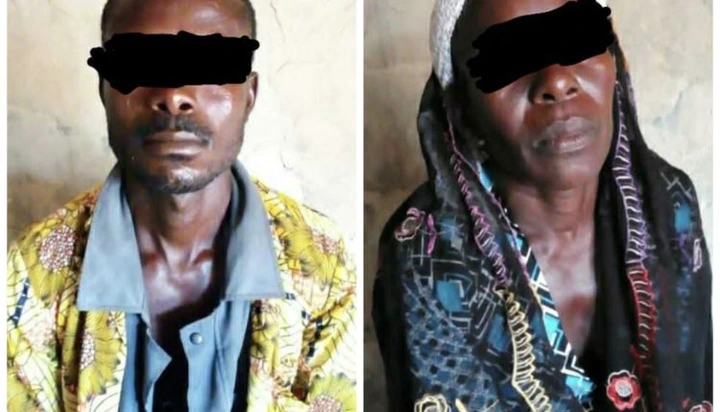 The Kwara State command of the Nigeria Security and Civil Defence Corps (NSCDC) on Saturday arrested Adamu Sabi Sime, for alleged anomaly of having sex with  his biological mother.
ommand's public relations officer, Babawale Afolabi, on Saturday, reaffirmed that Adamu's mother has given birth to three children for her son.
"On Thursday September 9, 2021, the inappropriate act was reported to be committed by  Adamu Sabi Sime and his mother, Fati Sime, living in the same community in Kwara but originally from Benin Republic.
"Operatives of the NSCDC intelligence unit in Kaiama had looked into the matter and the investigation revealed the fact that the mother (Fati) has had three children for her own son. In addition,  it was gathered that the younger brother of the accused, Adamu Sabi Sime,  who is also in the act of  having sex with their own mother has taken to his heels", the briefing reads.
The NSCDC command concludes that the mother and her two sons do not have necessary papers to stay in Nigeria, and would be handed over to the immigration service to handle.